Many individuals have been contacting with regards to helping out with donations....
John is accepting Paypal donations via his account(just click the donate button):
*Also John is accepting packages, letters, and mail-in donations from those without Paypal that still want to help contribute:
John Ziegler
1345 5th St. Unit B
Glendale, CA 91201
my personal message and thoughts right after the tragedy.....
march 11th
howdy good friends, this is john Z, currently writing from an undisclosed location in the hills.... the news has been going around about what happened this past weekend here in my feeble little world, and there are lots of inquiries as to what's up. so here is the info for anyone interested, in a nutshell...
first off, this whole ordeal is hands down the most severe situation that has ever happened to me, and should never have to happen to anyone, ever. i'm so sorry to bring my bad news into the world... after my band VOLTO! played last friday night @ the knitting factory in h-wood, i got back home to burbank around 3am and found that my house had burned down...there was some of my stuff(guitars, amps, albums, furniture, clothing, pedals, electronics, pictures, cds, keepsakes....all sooted black, smoke-laden, wet, melted, broken, smashed, etc.) strewn all over the driveway, and the house was all boarded up and the entire area wreaked of that acrid smoky stench.
it is totally insane, and i've been up for over 5 days straight. on top of all the material loss...both of my very beloved doggy family, Pearly and Franny, passed away. the firemen actually rescued them from the blaze which was discovered around 8pm(they were found hiding in the bathroom) and the emt's had them both on oxygen. the prognosis was supposedly looking good at the time. a few hours after the fire was done(around 1am) when they were being treated at the animal emergency clinic in studio city, poor little Pearly passed away from the smoke inhalation. Franny hung in there through saturday. i got to go see her in an oxygen tent and told her i loved her. she was breathing really hard and i know she wanted to jump into my arms, but i could only pet her and tell her to be strong. she looked alright, although the doctors said that she had a 50-50 chance. late saturday night i got the call that the little sweety just couldn't do it anymore because of the smoke and heat she endured....and she passed too. it's just unbelievable. my life is pretty crushed right now....devastated.
i've been in a daze/shock since this has happened and i just started calling some of my awesome friends, who rallied and came over to the house on saturday and sunday to help with salvaging my stuff, and i can't even being to thank them enough for what they did. my family back in texas has been wanting to come out and help me right now, but i told them everything will be alright, and because of everyone out here, eventually it shall. these are all incredible people that i love very much. i did salvage my computer and have it up and running, kinda. and for the meantime i'm staying at a good friend's house....that's how i'm writing this message and communicating online line currently. i obviously need to find a place to start over and live, and deal with LOTS of other things...but to be honest, i'm not really into addressing this whole process too well right now, it really sucks.
anyways, i apologize for bringing you my sad news, but i know a lot folks were wondering. it's totally surreal...and i'm about the saddest i've ever been. it's just makes me feel better knowing that friends and family care, that helps the most. this is the heaviest stuff ever...just out of control. but with good friends like y'all to share with and vent my thoughts, i know i'm loved. i'm so glad many people got to know the pups too...they were all so sweet and adorable. i'll miss them forever. it's just all so overwhelming and sad....i wouldn't wish any of this on my worst enemy.
i can't even explain the feelings i have, on top of all the other stuff i have to deal with and figure out now. if you do message or call, please be patient with me....you know i'll try my best to get back to you asap. life is very fleeting and extremely fragile... please tell the ones you love how you truly feel, as much as possible. take nothing for granted....i know i never shall, especially from now on. thanx for taking the time to read this, i really truly appreciate it.
take good care,
john Z
RIP Pearly: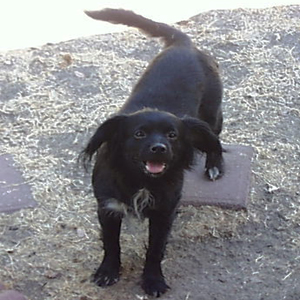 RIP Franny: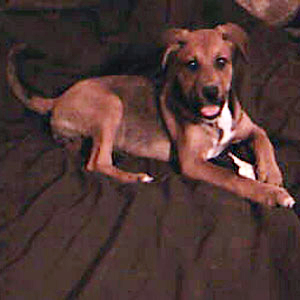 And here are a few devastating images of the house that John used to live in: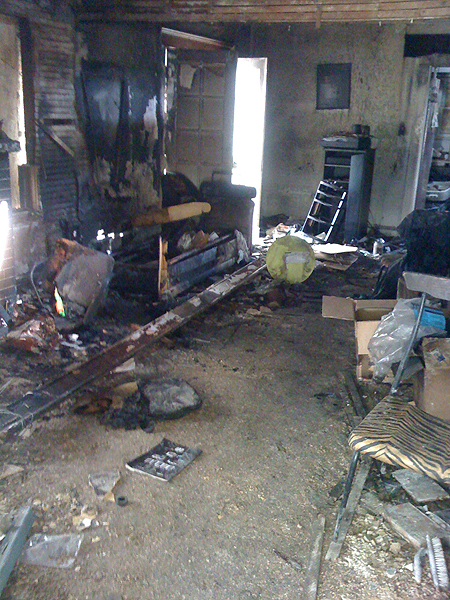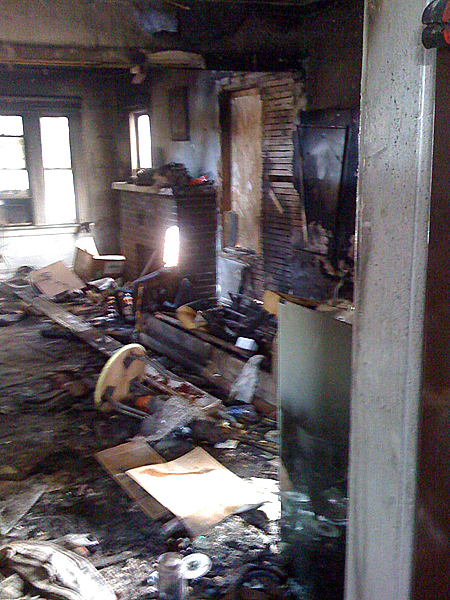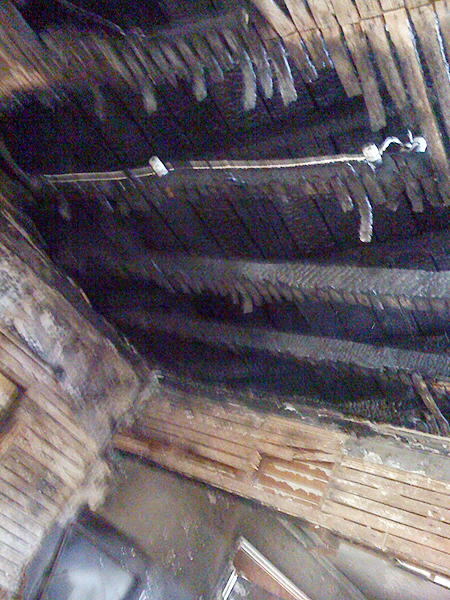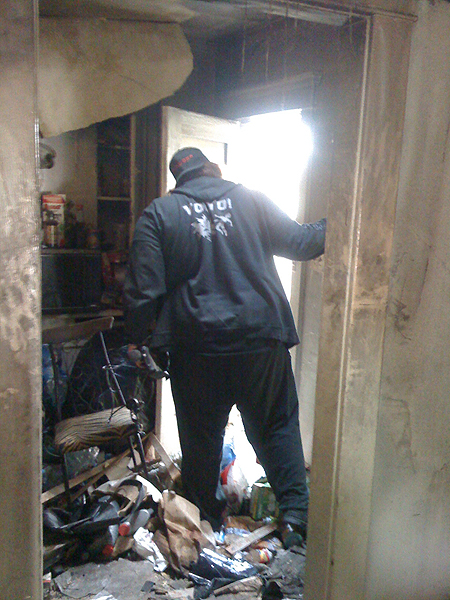 "A true friend never gets in your way unless you happen to be going down."
"Friendship isn't a big thing - it's a million little things."
"A friend accepts us as we are, and helps us to be what we should."